Introducing the new FlexiPass
Choose from 23 top travel companies
Save $600 off trips to every continent on earth
Redeem anytime before 2023. Last minute changes OK
Cancel any time
On The Go Tours Reviews & Ratings
1662 reviews of On The Go Tours
P
Poor Customer Service
·
11/12/2020
NO REFUNDS DURING CORONAVIRUS :(
History: Cancelled Tour to East Africa due to Covid-19 : No refund being offered - been sitting on m...
It was marvellous!!
I have just gotten home from Turkey Unplugged on my second tour with OTG. It was marvellous!! Great...
I had the most amazing experience
I have just completed the Best of Morocco trip - and like my fellow explorers, I had the most amazin...
I had the most amazing experience
I have just completed the Best of Morocco trip - and like my fellow explorers, I had the most amazin...
Excellent
We have just come back from Thailand, having booked the Bangkok, Beach and Beyond tour. Our tour gui...
Editoral Review of On The Go Tours
On the Go Tour is a British-based tour company that runs primarily guided tours around the world but will also help fashion independent travel itineraries. 
What Makes On the Go Tours Stand Out?
They have a large number of holiday styles, including a large number of options for independent travellers looking for tailor made trips. On the Go Tours is very accommodating and popular amongst solo and single travellers, with most of their escorted group tours requiring no single supplement.
Specialty tours, such as Tintin tours to Egypt, Jordan, and India, based on the adventures of the famous Belgian cartoon-book boy-journalist-explorer, are one of the main things that sets On the Go Tours apart.
Who Will Enjoy Travelling with On the Go Tours?
Those travellers who gravitate to busy, lively, itineraries, that also allow for spontaneity, and are budget conscious will love travelling on holidays with On the Go Tours. They are also very popular among those interested in festivals around the globe. These events are often large scale and can be difficult to navigate, find accommodation, and stay safe.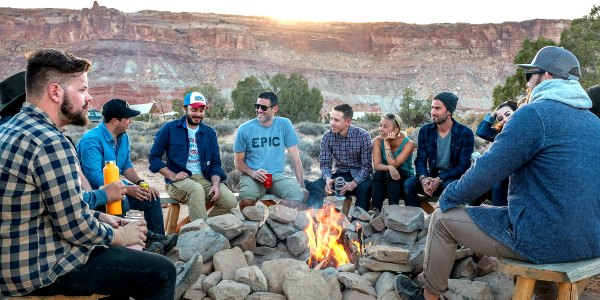 On the Go Tours provides a way to take the stress out of planning to attend a festival. And not just music, but Carnival at Rio; the vibrant Holi Festival in India; the Dragon Boat Festival in China; the Nadaam Festival in Mongolia; and the Boryeong Mud Festival in South Korea, along with many others. So if you are culturally curious and enjoy the idea of large crowds attending the same meaningful event, On the Go Tours would be a great place to start for these travel plans.
Travellers with On the Go Tours are mostly age 28 and up, and you can expect a wide range of ages and backgrounds among the group. These holidays are relatively active in nature - a lot of walking and time outdoors, On the Go does offer some family itineraries suitable for children. They also actively solicit single travelers, and don't require a single supplement. Nationality wise, they attract mainly British, New Zealand, Australian, North American, and South African.
Top Destinations
On the Go Tours operate around the world, with a large majority of holidays offered in Asia, Africa, and Europe. Australia, and Central and South America are also popular.
On the Go Tours Travel Style
The On the Go Tours travel style is a combination of coach travel, 3 to 4 star accommodation, some camping, walking and cycling. These tours will keep you active, and in most cases you will carry your own luggage, so pack light, and if you are relatively physically fit you will enjoy the days far more.
They have 5 "Holiday ranges" to help you determine the tour type that is going to be best suited to you.
1. Signature - The On the Go Tours Signature Collection is a group of higher end offerings. Accommodations will be in 4-5 star hotels, and groups are kept smaller, with a maximum of 24 people. Destinations are primarily focused in Asia, with a few departures in Europe including Iceland, Russia, and Italy. Peru is also available.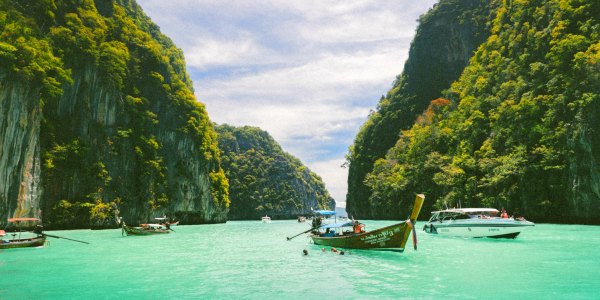 2. Budget - Budget tours are a key component of On the Go Tours. These trips are for active backpackpackers interested in meeting similar travelers in a larger group (max 32). You will be carrying your own luggage, and using a variety of transportation including overland vehicles, public buses and trains. Accommodation is in tented camps and 2-3 star hotels. Most meals are up to you and not included in the itinerary or base price.
3. Handpicked - These trips visit classic and iconic sights, utilizing locally run tours (where you might join up with other tour takers, not exclusively your own tour companions). Partners on the ground help On the Go craft a unique vision for your itinerary. Groups are small, around 28 people max.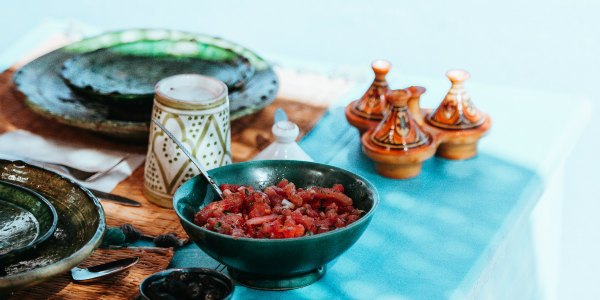 4. Active - Active holidays with On the Go tours are intended for those travellers interested in being outdoors and have an adventurous frame of mind. Whether you're traveling by bike, or on foot trekking or hiking. Travellers who are physically fit and used to stretching their limits will find the most enjoyment on an Active trip with On the Go Tours. Active holidays are offered in Asia and the Middle East primarily, with outings also available in Croatia, Turkey, and Africa.
5. Independent - For those travellers who aren't as excited about a group tour and like the idea of being on their own but with a professionally planned itinerary, On the Go Tours has you covered! These bespoke tours allow you to have input over what you see, and the pace of your journey. Expect to pay a little bit more for this experience (bespoke tours with On the Go can be considered akin to their Signature Collection), but having the expertise behind your itinerary is all worth it.
Why Choose an Escorted Tour with On the Go Tours?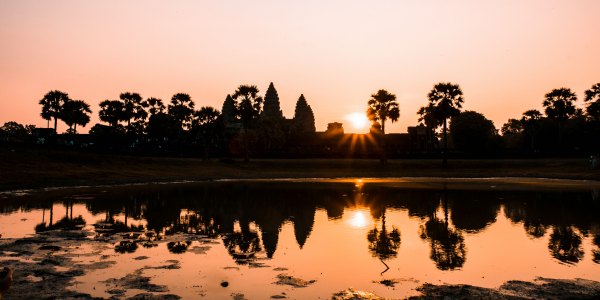 On the Go is a perfect starting place for active travellers who maybe don't know quite yet the kind of journey they're looking for and want a lot of choice. Prices are kept in the low to mid budget range, and on most tours you can expect a lot of inclusions - this does means there is quite a bit less free time available during the itinerary to explore on your own, so if this matters a lot to you, On the Go may not be the best fit.
From tours that specialise in festivals and events (both obscure and popular, musical and cultural), to bespoke holidays designed for you personally, to extended overland journeys, On the Go Tours has tons of holiday types to choose from.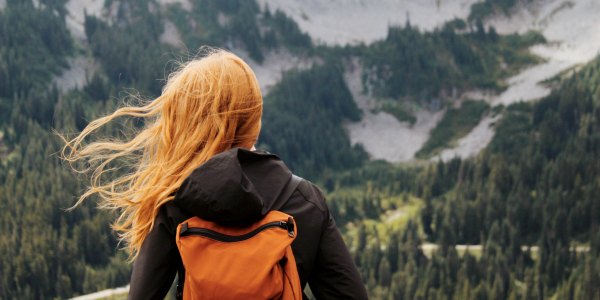 Destinations cover a wide range of popular, classic, and off the beaten path locations from less traveled areas of Eastern Europe to the Middle East and Africa. The age range is diverse, and solo travelers are very welcome and actively encouraged to join On the Go Tours. This is a great tour company for meeting new people who have like-minded approaches to travel.
Escaping a cold London winter back in 1998, we followed the sun for a colourful adventure around the world. Discovering amazing history, interesting cultures and the jaw-dropping beauty of our planet, the friends we made along the way made our journey all the more special. Inspired to share our experiences, the seeds were sown and On The Go Tours was born.
Over the years we've grown into a small yet global company, with a purposeful local ethos. True to our own travels, authenticity is core to our holidays. We'd love you to experience a country the way it really is, with people who live there and know it inside out. We know this makes the difference between a great holiday and a truly memorable one. Our carefully sought out English-speaking local guides are passionate about sharing their country with you and we believe that they are amongst the best in the business.
We know too that adventure feels better with a chilled beer poolside or a soft pillow at the end of each day and we search out comfortable hotels and boutique properties for your stay. As we love to say - travel with us and adventure in style!
Unbeatable value: Combining authentic local experiences with an excellent range of 3-5 star hotels & boutique properties, our tours represent unbeatable value. Add in airport transfers, passionate tour guides and all transportation and you do get the best of adventure travel and creature comforts too.
Great group size: With an average of 15 and a maximum of 24, our group size really works well on tour, so you're bound to meet like-minded travellers and make lasting friendships. Our festival tours do have larger group sizes due to their 'one-off' nature.
100% Guaranteed: Not only are all our group tour departures 100% guaranteed, we are also fully financially bonded, so you can book our tours with absolute confidence. We're proud to say that we recently won 2 prestigious British Travel Awards and were runner up for another 3, testament to the quality of our holidays.
Top On The Go Tours Trip Categories